April 08, 2018
Workout today 1-2:30 - Hotel info - PLEASE REGISTER
Parents - Coach Joe and Coach Rick will be working with the kids today from 1-2:30.  Please bring a ball if you have one, since the plethora of balls we normally have won't be available today.
Couple Reminders - If you're coming to the workouts, please register your child at www.zaibas.org. The Juniors Tournament is in Detroit on May 19-20.  We have locked up a hotel and room block -- but the block will only be held until April 18th. So please block rooms.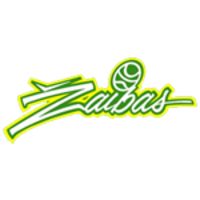 Lithuanian Athletic Club Zaibas
SAVE THE DATE: 2018 Night at the Races -- Friday April 20th, 2018... Register on Night At Races Page. Kids Workouts start March 11th, 2018 from 1-3pm at Borromeo Fieldhouse
SpringHill Suites by Marriott -- ROOM BLOCK IS UNDER "Cleveland Zaibas B-Ball"
28555 Northwestern Highway
Southfield, MI 48034
248-352-6100
Based on feedback from Chicago and Toronto, they do have girls teams at all divisions, except for Girls B.  We are looking for a Boys C coach.
2018 Divisions
Molecules - COED (born 2010 and younger)
Boys/Girls E (2008/2009)
Boys/Girls D (2006/2007)
Boys/Girls C (2004/2005)
Boys/Girls B (2002/2003)
****Night at the Races is less than two weeks away - on Friday, April 20th.****